How to use the print button
You can use the 'Print' button at the bottom of supported pages to print the articles on this website. You will have the possibility to remove items from the print/pdf preview and modify it to your needs. To remove an item, hover over it with your mouse pointer and click to delete.
Here's an example of the 'Hunt for Variants' page.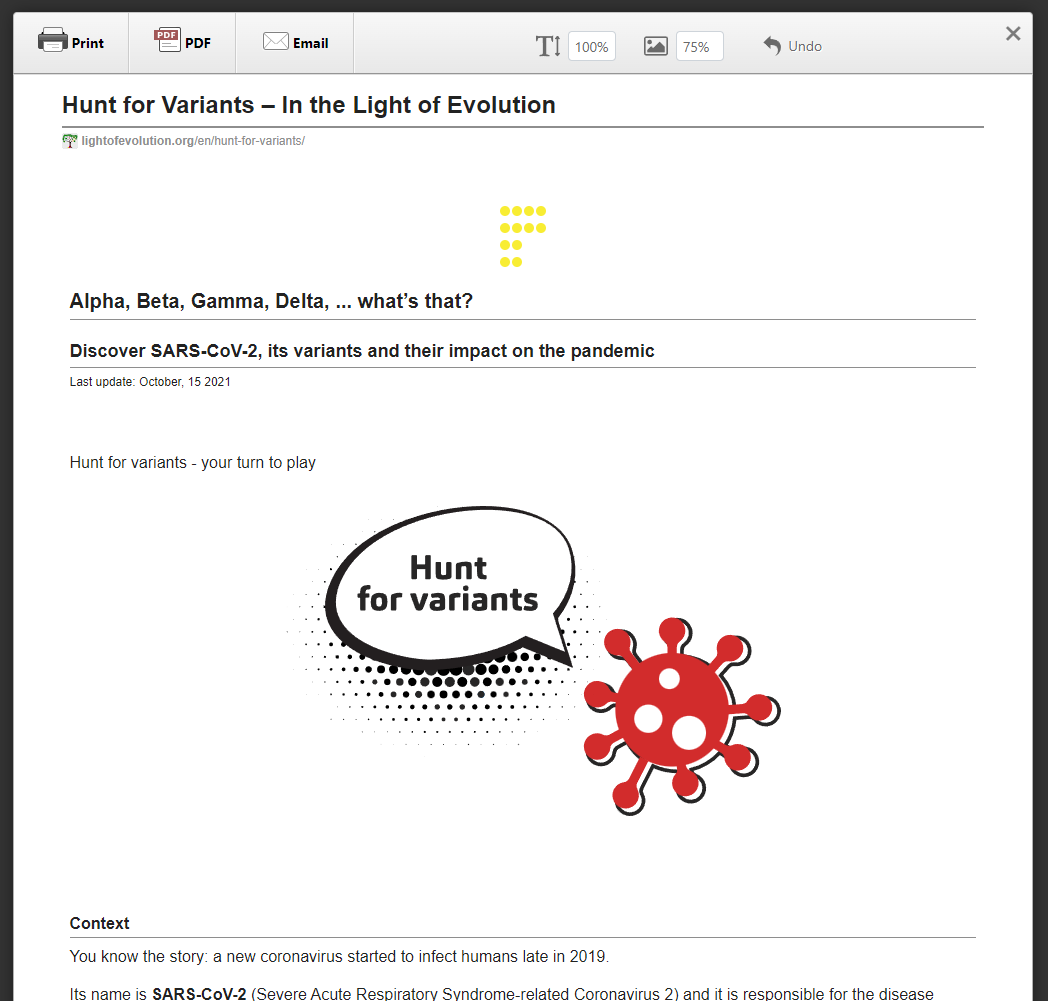 (Hover over an item to highlight it)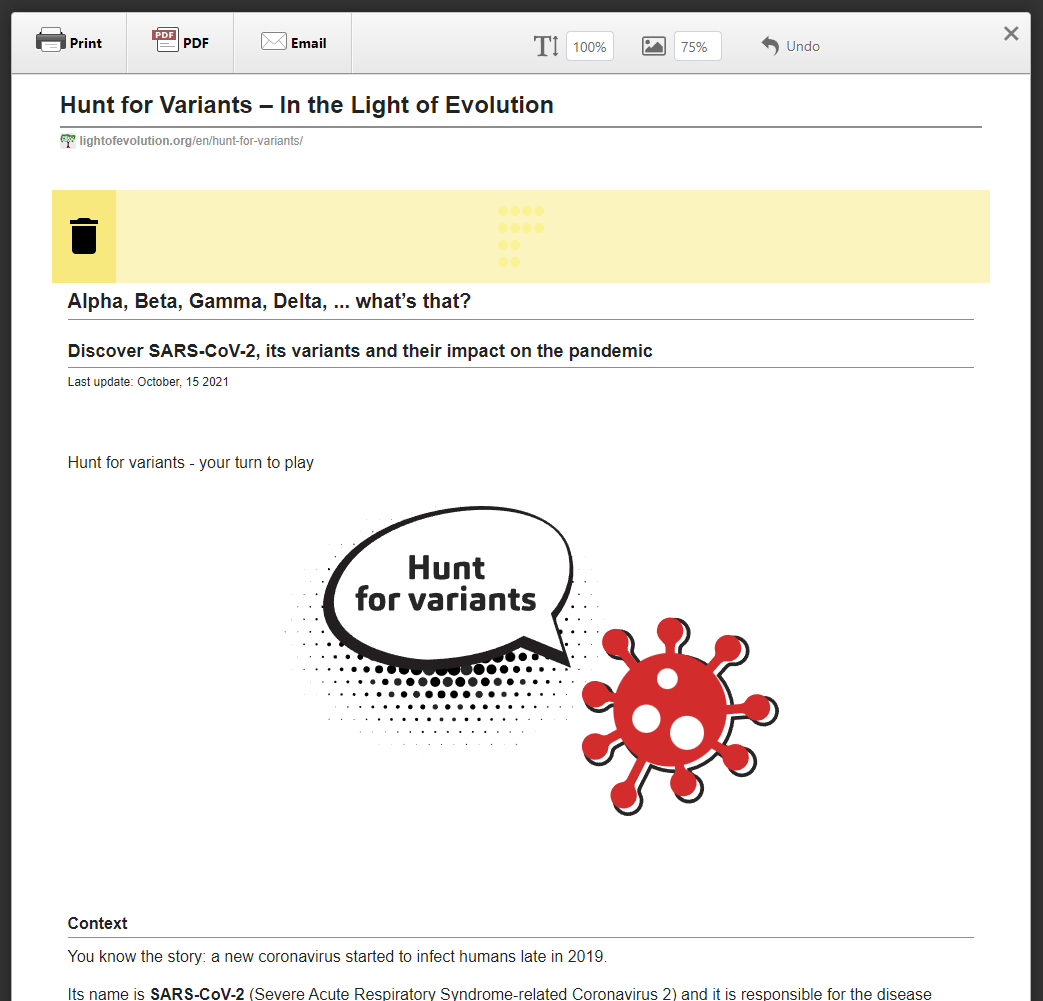 (Once you highlight an item, you can click to delete it)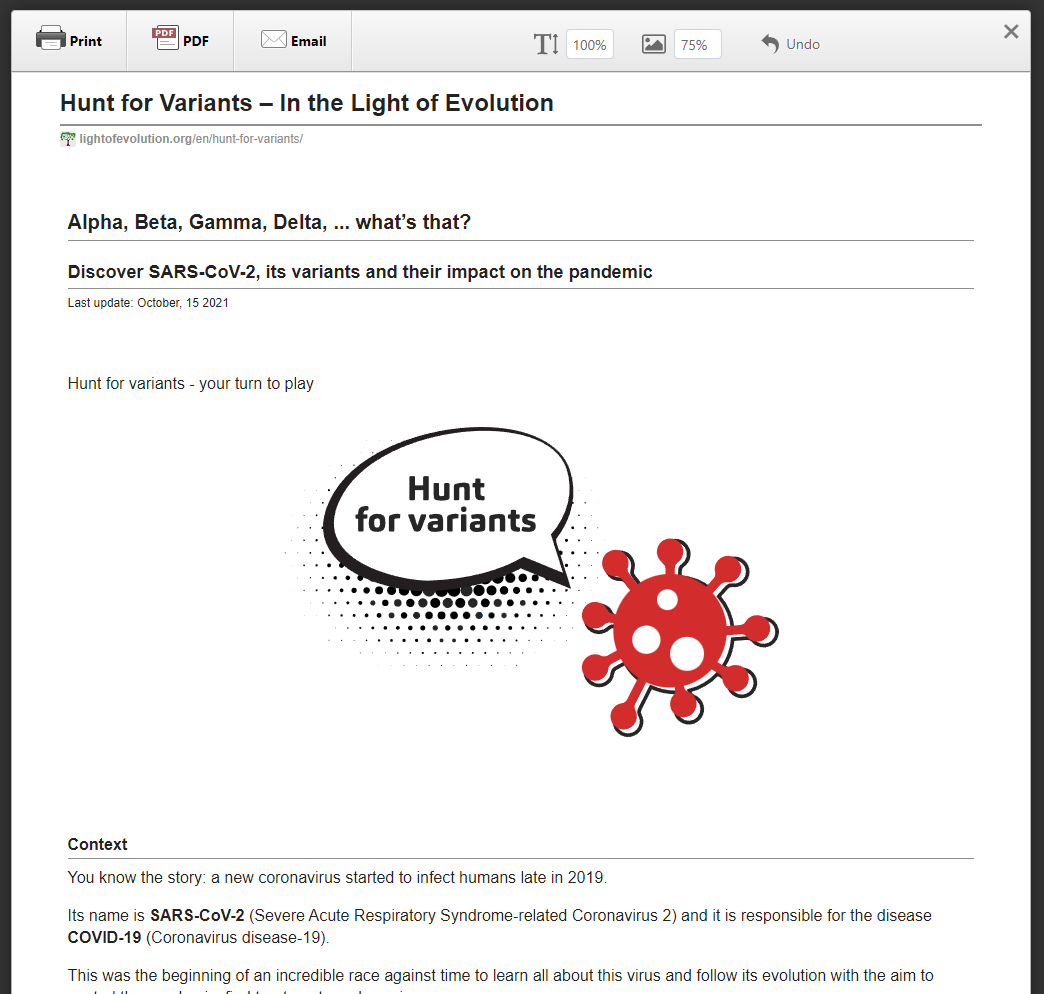 (The item is now removed)
Useful links and websites